Parish Magazine
. www.BridgeVillage.uk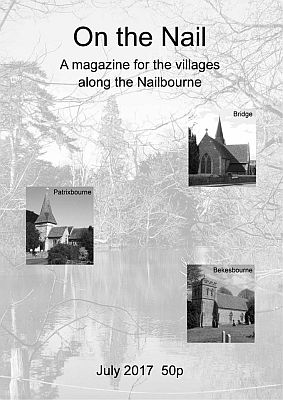 The Parish Magazine 'On the Nail' is produced by the Bridge Group of Churches NOT Bridge Parish Council
Enquiries, including articles and advertising about 'On the Nail' should be sent to the Editor by email

All submissions must be received by the 15th of the previous month.
Any posters should be A5 in size with both portrait and landscape versions provided.
Any written content should be in 10 point Arial.
Attachments should be clearly labelled as to content.
Files should be submitted in .doc, .pdf, .pub or .jpg format.
Content is included at the discretion of the editorial team.
Please remember that December/January and August/September are joint issues, so the deadlines are 15th November and 15th July respectively.
---
The Parish Council produces a newsletter 3 or 4 times a year. The content of this is for Parish Council use only and it cannot be used for general notices or advertising.